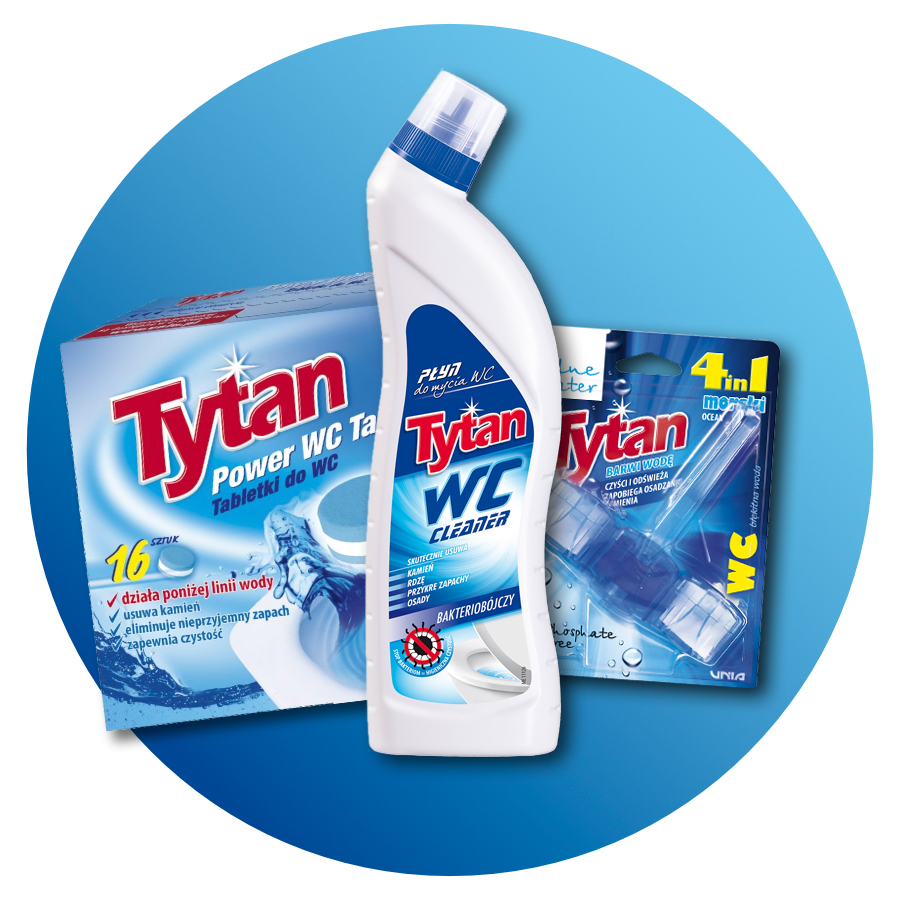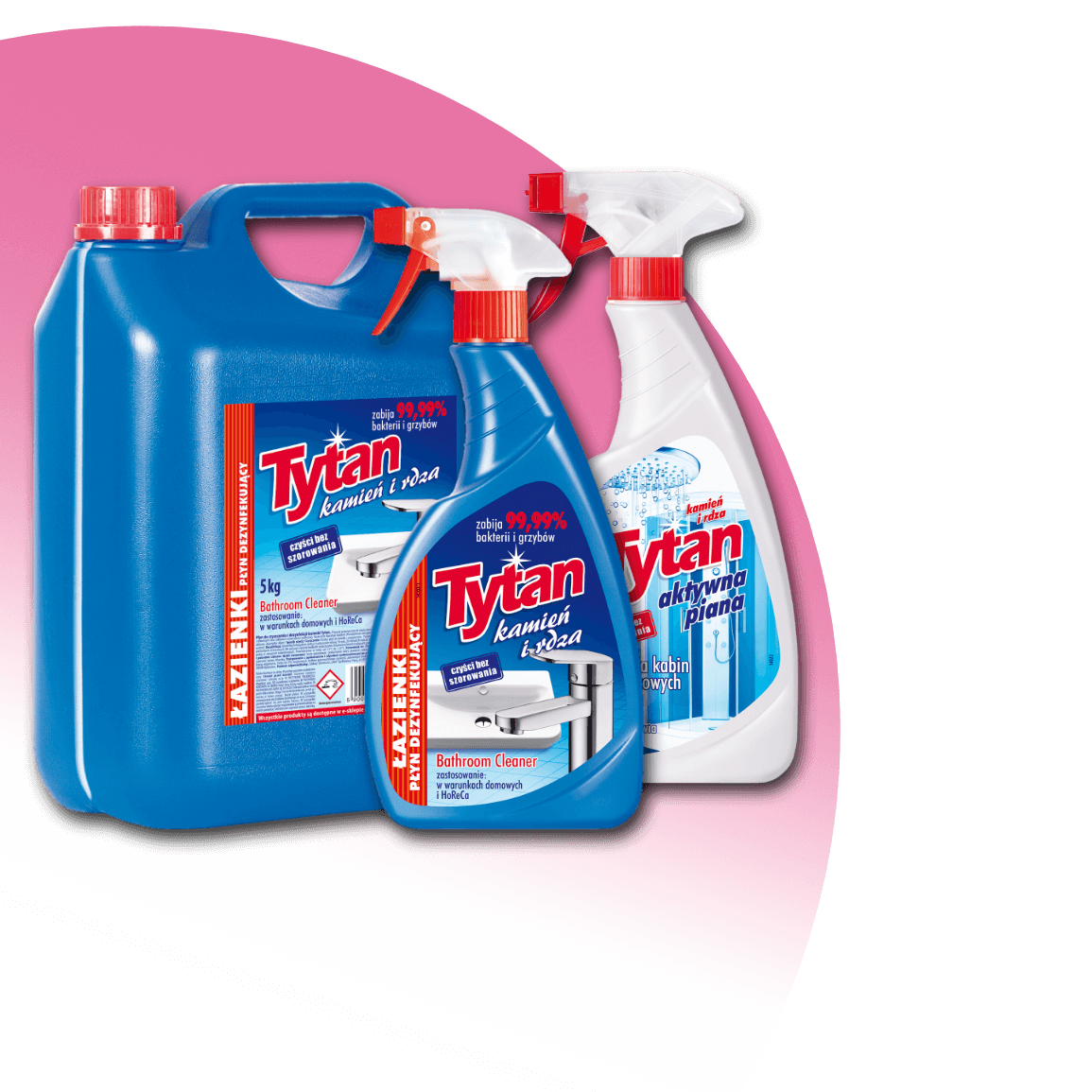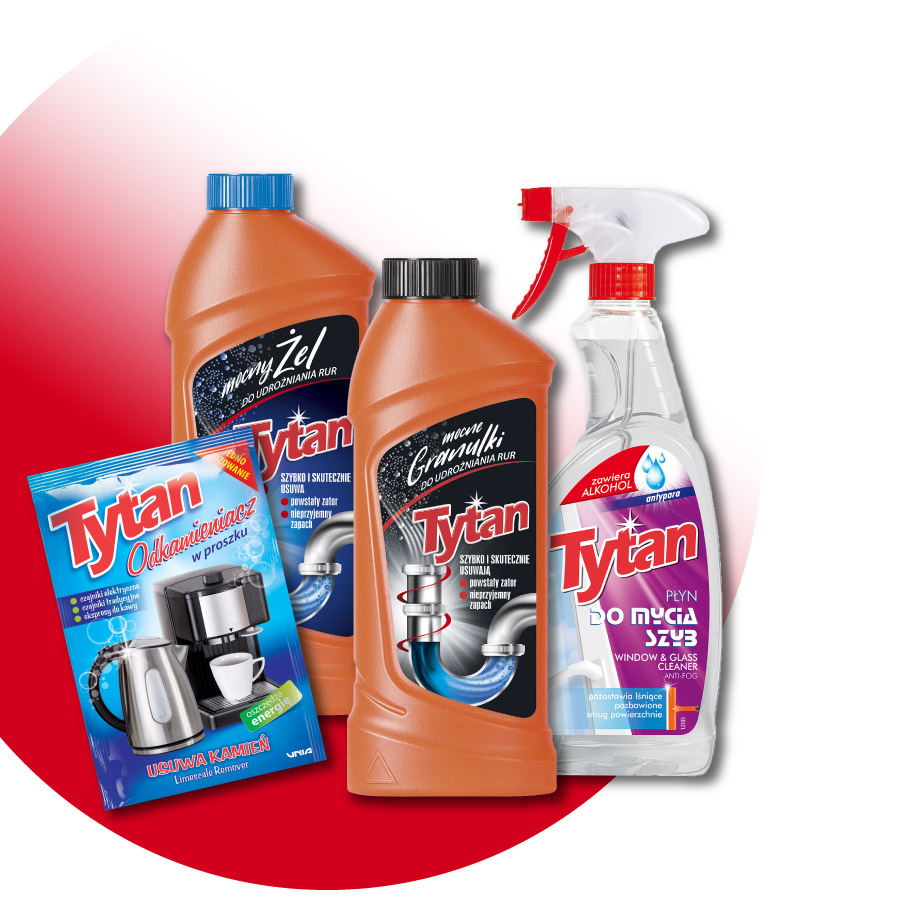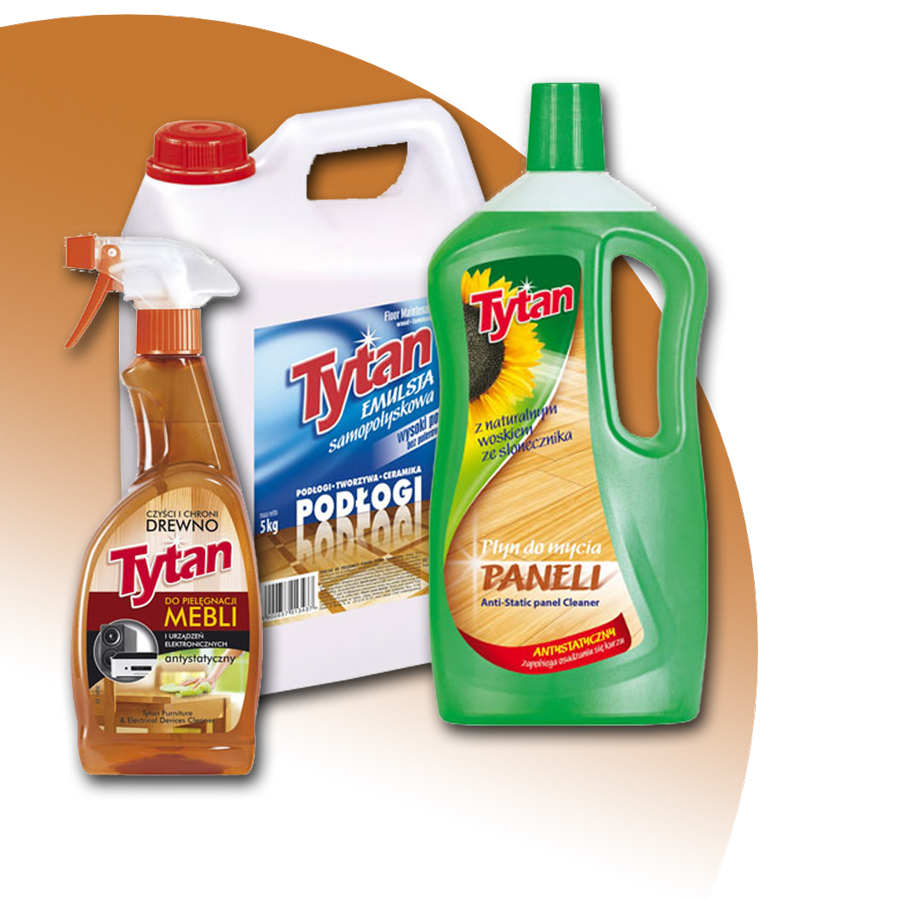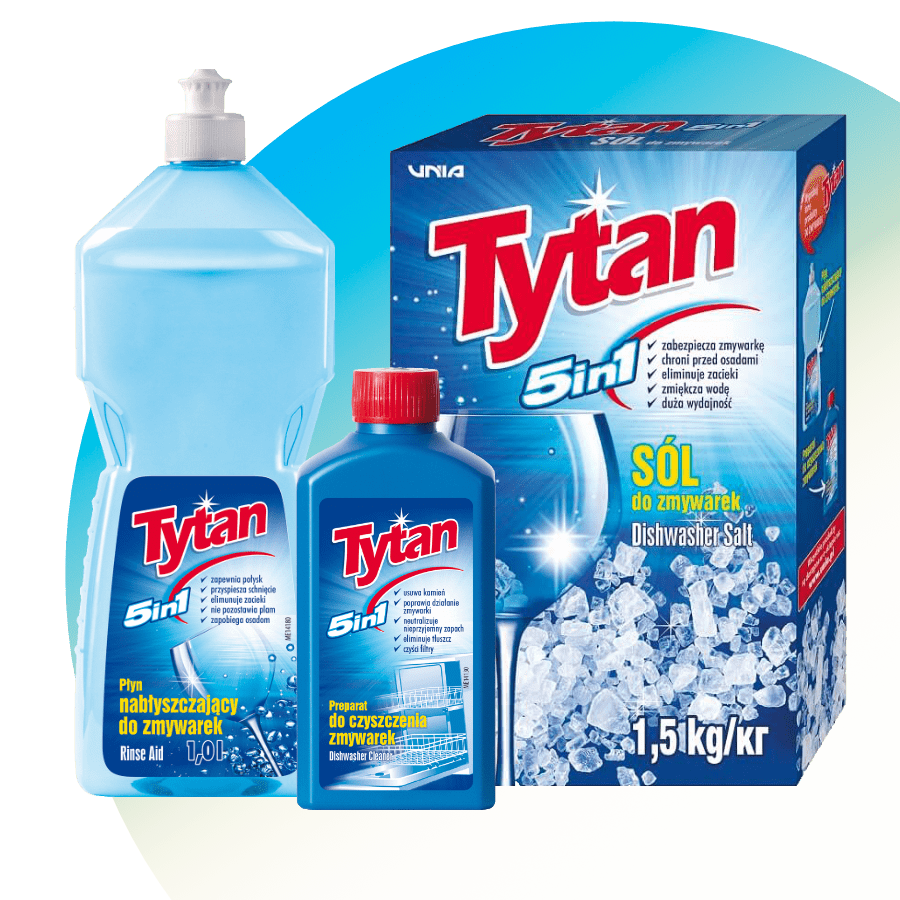 Chemicals Factory Unia shortly
Chemicals Factory Unia is a company that has been operating on the market since 1950. As a manufacturer of household chemistry, Unia can boast of promoting such brands as Tytan, Ligia, Tajfun and Emu. From the very moment the company was founded, we wanted to create something that would be functional, reliable, and at the same time of the highest quality. This is how we created the products of our brands Tytan, Ligia, Tajfun and Emu.
Manufacturer of household chemistry – our and Your success
In retrospect, we see that as a manufacturer of household chemistry we have achieved great success. Our products are sold both on the domestic and foreign market, but this is not what we are most pleased with. We are proud that you, our customers, trust us enough to use our cleaning products. If it weren't for you and your choice, our Credit Chemicals Factory Unia wouldn't be able to enjoy such a position, for which we would like to thank you very much.
You, our customers, are our motivation. It is with you in mind that we improve our brands Tytan, Ligia, Tajfun and Emu. That is why our products are of the highest quality and therefore make cleaning easy, fast and pleasant. Our products leave the effect of cleanliness and gloss for a long time with Your little effort.
Tytan, Ligia, Tajfun and Emu – behind the brands there are people hiding
Our success also lies in the people with passion who helped us create the recognizable brands Tytan, Ligia, Tajfun and Emu. It is thanks to the employment of highly qualified managers and employees that the Credit Unia Chemicals Factory gained your trust. Thanks to the innovative ideas of our employees and their willingness to work, we were able to grow as a manufacturer of household chemistry. Nevertheless, neither our employees nor we rest on our laurels. We continue to improve our brands and products to make cleaning as easy as possible for you at home. We are constantly thinking about what can be changed in the recipe so that your satisfaction will grow with the quality of our brands. We hope that with our products you will like cleaning as much as we do!
If you want to be up to date, please visit our Facebook page!
If you have any questions, please contact us!