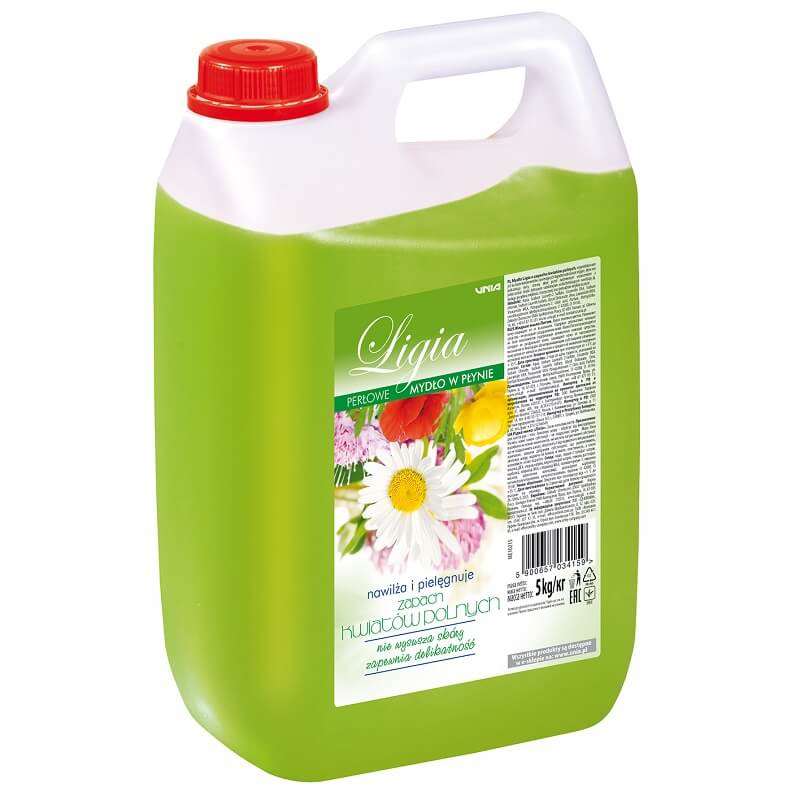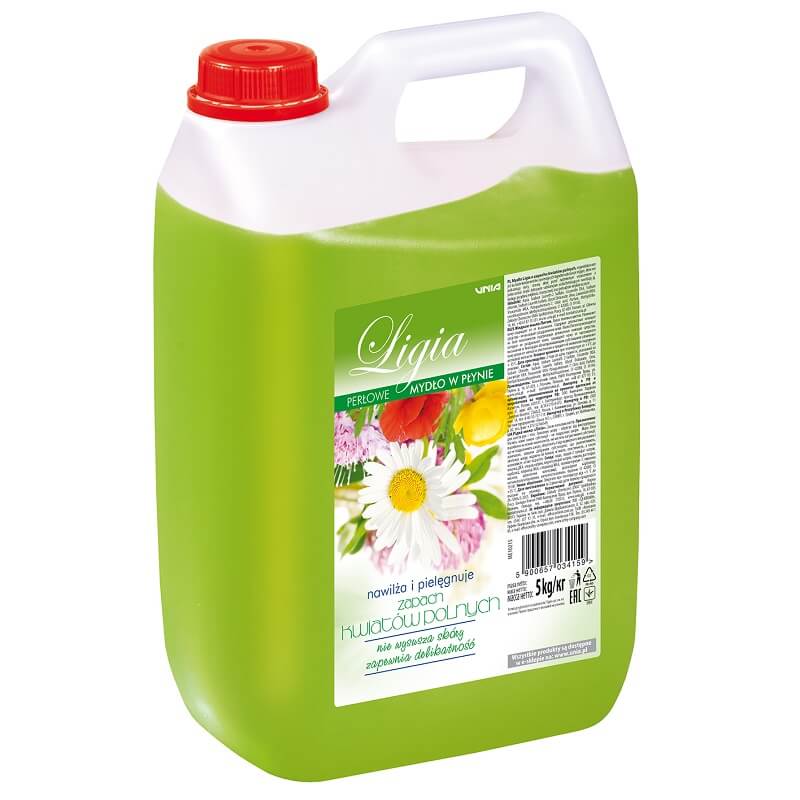 Ligia Liquid Soup Wild Flowers 5kg is a great, economical solution for clean and protected hands.
Ligia Liquid Soup Wild Flowers – description
Ligia Liquid Soup contains a gentle washing ingredients that do not harm the skin, but protect the skin from excessive drying and moisturize it at the same time, giving the desired softness.
Liquid soap vs. foam soap
Liquid soaps are definitely more popular than foam soaps, although the latter have recently gained more and more supporters. The offer of liquid soaps is much greater than that of foam soaps. This is due to the fact that liquid soap is much longer on the market. For these reasons, liquid soap is also cheaper than foam soap. Liquid soap has a drawback… To soap your hands and rinse your liquid soap, you need to use more water than foam soap. Despite this, liquid soap is definitely the leader.
The biggest advantages of liquid soap are its high availability, wide range of products, low prices and, what is more important, a wider choice of dispensers.
Liquid soap vs. cube soap
It is worth noting the significant advantage of soap over cube soap. Soap in cube is badly washed and slipped out of hands. In addition, it is necessary to periodically wash the soap dish and still the soap in the cube dissolves as soon as it even lies in the soap dish and gets a bit of water.
Ligia Liquid Soup Wild Flowers – what ensures…
The most important advantage of our product is its effectiveness in removing even the most troublesome dirt from hands while protecting them against bacteria. Another very important is naturally the fact that it does not irritate the skin and moisturizes it. It also leaves a nice floral fragrance.
Besides, Ligia soap is in a great price and in a large package, which is enough for a long time.
Logistical info:
| | |
| --- | --- |
| Number on pallete: | 114 szt. |
| Number of layers on pallete: | 3 |
| Number of carton box per layer: | 38 |
| Code EAN 13 produkt: | 5 900 657 034 159 |
| Index: | P34150 |