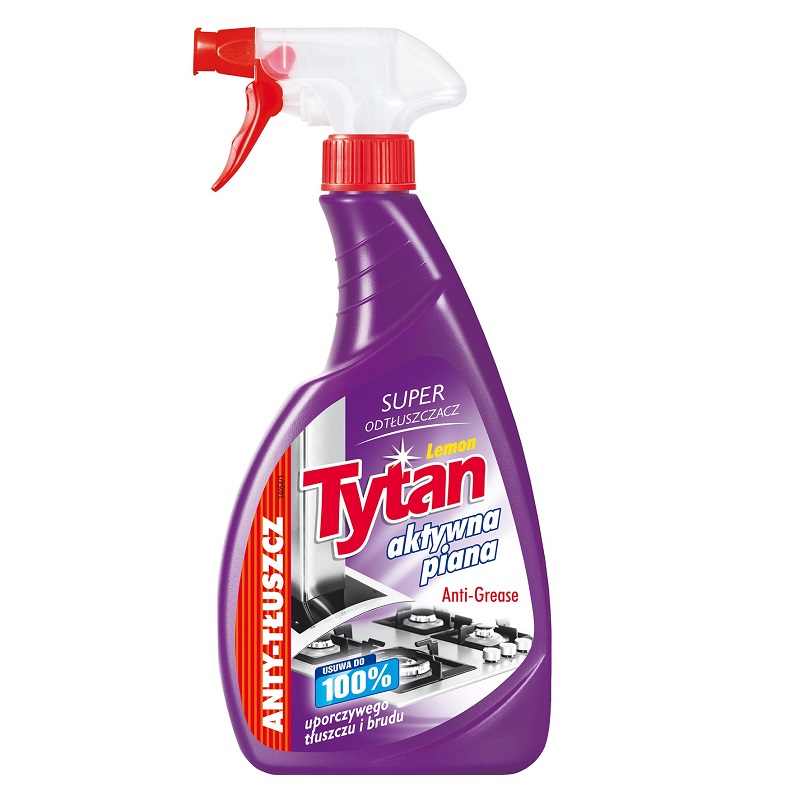 Tytan Anti-Grease spray is an excellent cleaner, absolute to fat.
Universal degreaser Tytan Anti-Grease Spray 500g is dedicated to removing all greasy surfaces. The formula of the product and a special dual-function spray allows to remove even old dried greasy dirt.
The universal degreaser Tytan Anti-Grease perfectly cleans kitchen worktops, cookers, hoods, wardrobes, tables, chairs, sinks, tiles, grills, garden furniture (PVC), ovens, etc. It can also be used to remove old dried out greasy dirt.
Logistical info:
| | |
| --- | --- |
| Number of pieces per carton box: | 12 szt. |
| Number on pallete: | 780 szt. |
| Number of layers on pallete: | 5 |
| Number of carton box per layer: | 13 |
| Code EAN 13 produkt: | 5 900 657 213 103 |
| Code EAN 13 carton box: | 5 900 198 213 105 |
| Index: | P21310 |