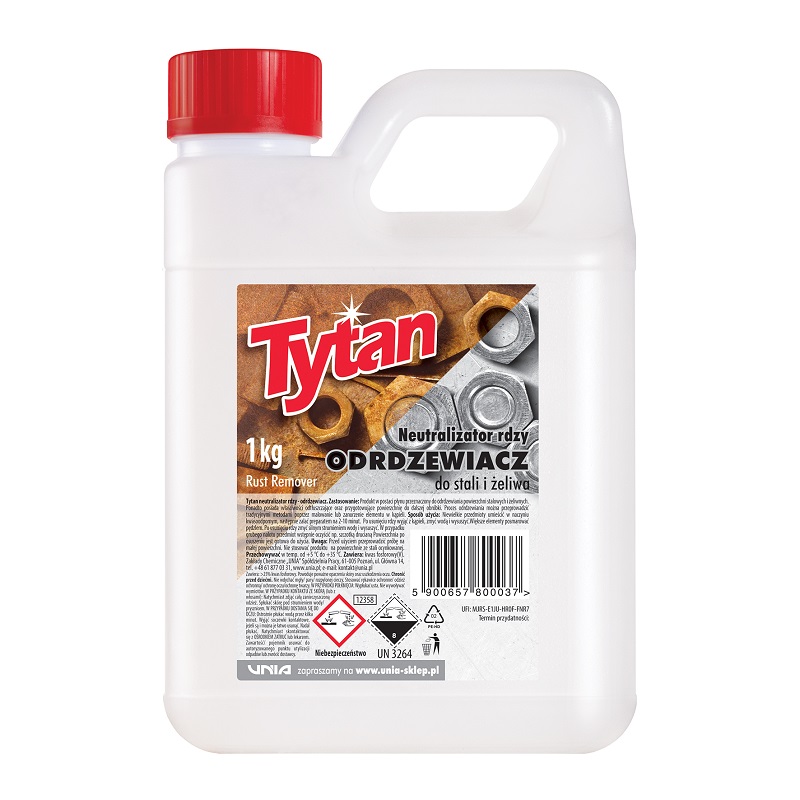 Rust remover for steel and cast iron Tytan 1kg
Liquid product intended for rust removal from steel and cast iron surfaces. It has additional degreasing properties and prepares surfaces for further processing. The rust removal process can be carried out by traditional methods by painting or immersing the element in the bath.
Information about the preparation:
Product weight: 1kg
Directions for use:
Smaller items:
Place small items in an acid-resistant vessel, then pour the preparation for 2 to 10 minutes. After removing rust, remove from the bath, wash with water and dry.
Larger items:
Paint larger parts with a brush. After removing rust, wash off with a strong stream of water and dry. In case of thick tarnish, pre-clean the object, for example, with a wire brush. The surface after drying is ready for use.
Attention:
Before use, carry out a test on a small area. Do not use the product on galvanized steel surfaces. Store at a temperature of 5 to 35 degrees Celsius. Follow the instructions on the product label.
See below how our product works: