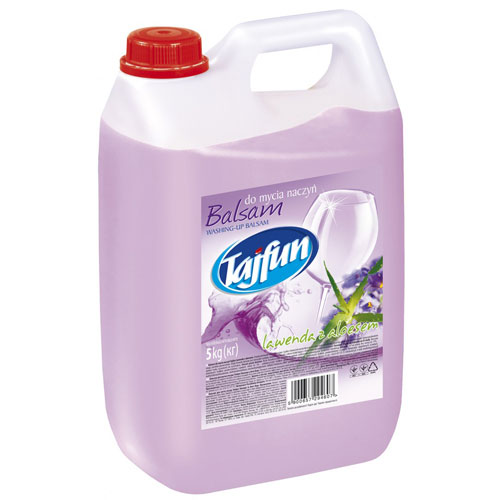 Tajfun Dishwashing Balsam Aloe and Lavender is a great product with nice price
Product description
Lavender Tajfun dishwashing lotion with aloe is merciless for fat but mild for the hands. If you wash dishes often, your skin is exposed to detergents every time. Especially vulnerable in this case are people professionally involved in gastronomy and people who are extremely sensitive to the degreasing properties of liquids. Aloe Balm is the answer to their needs; it has a pH neutral for the skin and aloe vera extract protects hands against harmful chemicals. Thanks to Typhoon, dishes remain clean and shiny. Its thick texture provides exceptional performance. Its delicate fragrance and washing properties make washing a pleasant and economical experience.
Tajfun Dishwashing Balsam Aloe and Lavender is a good choice
This is due to the fact that it is extremely effective at washing dishes and our hands will not feel it. That's why it's particularly effective on delicate hands, which have been exposed to irritation from ordinary dishwashing liquids or other substances. It also has a nice lavender-alloe fragrance, which makes washing pleasant. An additional advantage of our product is a five-litre package, which is enough for a long time and is at a good price. Choose a dishwashing lotion Typhoon and you will not regret it, because you will meet with a great product. Surely you will not quickly resign from such a carefully prepared for you offer.
Logistical info:
| | |
| --- | --- |
| Number on pallete: | 114 szt. |
| Number of layers on pallete: | 3 |
| Number of carton box per layer: | 38 |
| Code EAN 13 produkt: | 5 900 657 294 607 |
| Index: | P29460 |